If you are looking for a wide variety of Bible verse coloring pages, you've come to the right place!
Coloring is such a soothing thing to do – at least I think so! And what better way to meditate on your favorite Bible verses!
There is just something about seeing a verse from the Bible surrounded by floral or other elements that you have to individually focus on while you color them!
Christian coloring pages are a creative way to supplement your regular Bible study time, but can also be used to relax and have some encouraging down-time.
I like to color them when I'm sitting on the couch with my family watching TV.
I'd say any time is a perfect time for Scripture!
This post may contain affiliate links, please see our full disclosure for more information.
Bible Verse Coloring Pages
As a child, I always loved passing the time with coloring books. Now, as an adult, I still enjoy it! And I love it even more when I'm coloring my favorite verses of scripture!
Bible verse coloring pages are just such a wonderful way to add a fun and unique addition to your regular Bible study time.
Instead of just reading God's Word, you color it! And this often helps you to actually remember it!
You can access my full library of free printable coloring pages here or you can find them by category below.
Bible Verse Coloring Pages For Adults
Who said grownups are too old to be coloring? Bible verse coloring pages for adults are actually quite popular AND can help take your Bible study time to the next level!
I love birds and flowers when I'm meditating on Scripture. I created these free coloring pages with that theme in mind in hopes that you'll love them too!
This collection of free Bible coloring pages includes some of my favorite verses of Scripture:
God is our refuge and strength (Psalm 46:1)
Guard your heart above all else (Proverbs 4:23)
I can do all things through Christ (Philippians 4:13)
Most of these scripture coloring pages for women have smaller coloring elements so you can really focus on the details as meditate on each verse.
Fall Bible Verse Coloring Pages
Fall is a time to recognize the changing of the seaons. It's also a time to reflect on gratitude and thanksgiving for God and all He.
Download these free Fall Christian coloring pages with verses of scripture to meditate on during the Fall season.
Christmas Bible Verse Coloring Pages
Christmas is my favorite time of year and I love all the festive Christmas coloring pages reflecting scripture.
Below, you will find a variety of different holiday-themed coloring pages to download and use for free.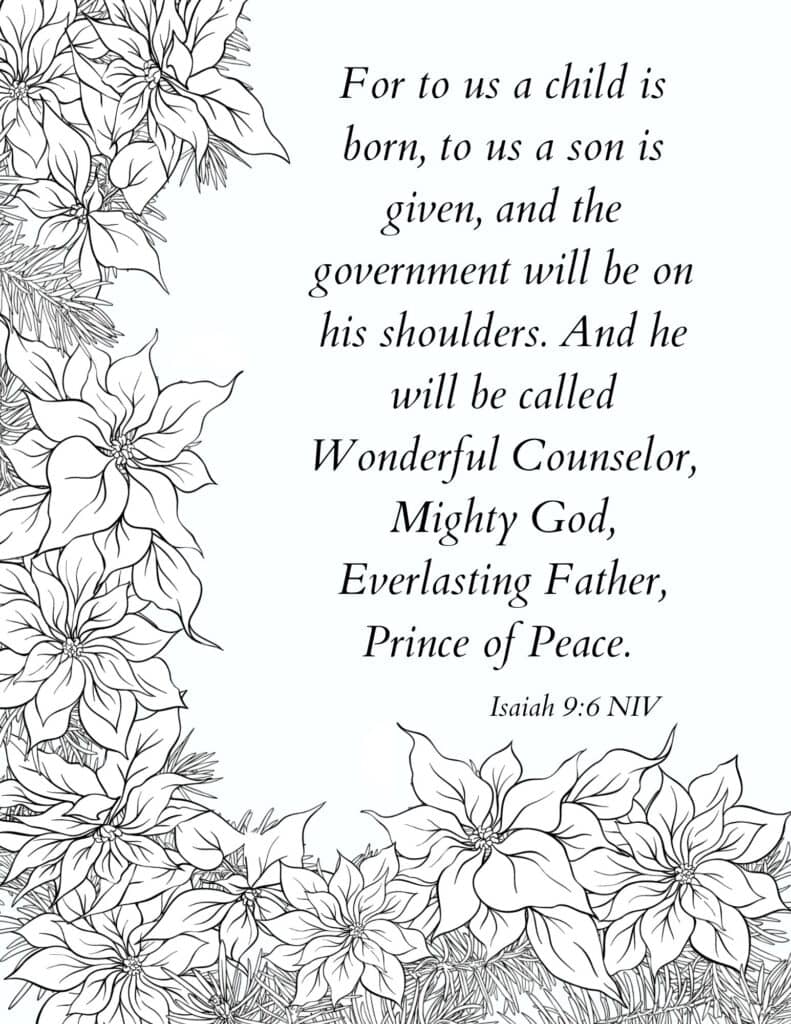 Resurrection Bible Verse Coloring Pages
What better way to meditate and reflect upon the full significance of the Resurrection of Jesus that with these scripture coloring pages!
Here you will find a collection of cross-inspired coloring elements along with different verses related to the crucifixion.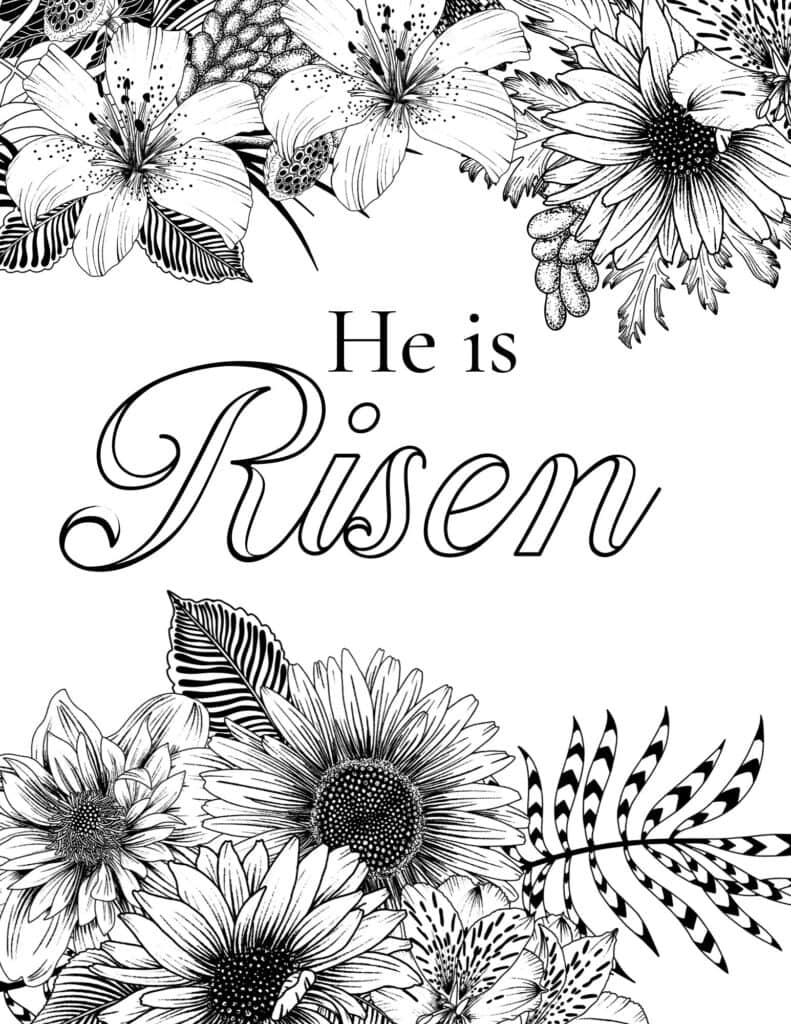 It also includes a free Bible verse coloring page for Fruits of the Spirit and the Promises of God.
These printable coloring pages also make excellent gifts for friends and family!
Or, you can print out a bunch of them and share them with your Bible study group or women's group.
Bible Verse Coloring Pages for Kids
Bible verse coloring pages are a great way to help kids learn the word of God!
They think it is all fun and games, but the truth it that kids actually learn from fun activities such as this.
These kid-friendly memory verse coloring pages were created with young children in mind, although older children will enjoy them too.
That means the elements are larger to make it easier to try and color inside the lines. But, of course, even if they cross the lines, their creation will still be amazing!
These coloring pages are perfect for your Sunday school class. They offer a fun way to help kids learn a particular Bible story or simply to help with verse memorization.
Fee free to download any of these for your kids or for your Sunday school class.
Fall Bible Verse Coloring Pages for Kids
There are so many wonderful verses to mediate on through the Fall/Autumn season.
Here are just a few free printable coloring pages that you can download for your kids to enjoy:
Christmas Verse Coloring Pages for Kids
​A fun and creative way to meditate on scripture during the Christmas season is with coloring sheets.
Please enjoy this collection of fun and festive Christmas scripture and nativity coloring pages.
​Easter/Resurrection Coloring Pages for Kids
With all the fun and festivities associated with Easter, it is important to remind kids of the real reason we celebrate this holiday.
Resurrection coloring pages provide a fun activity that can be included in Easter activity packs or even in their Easter baskets!
​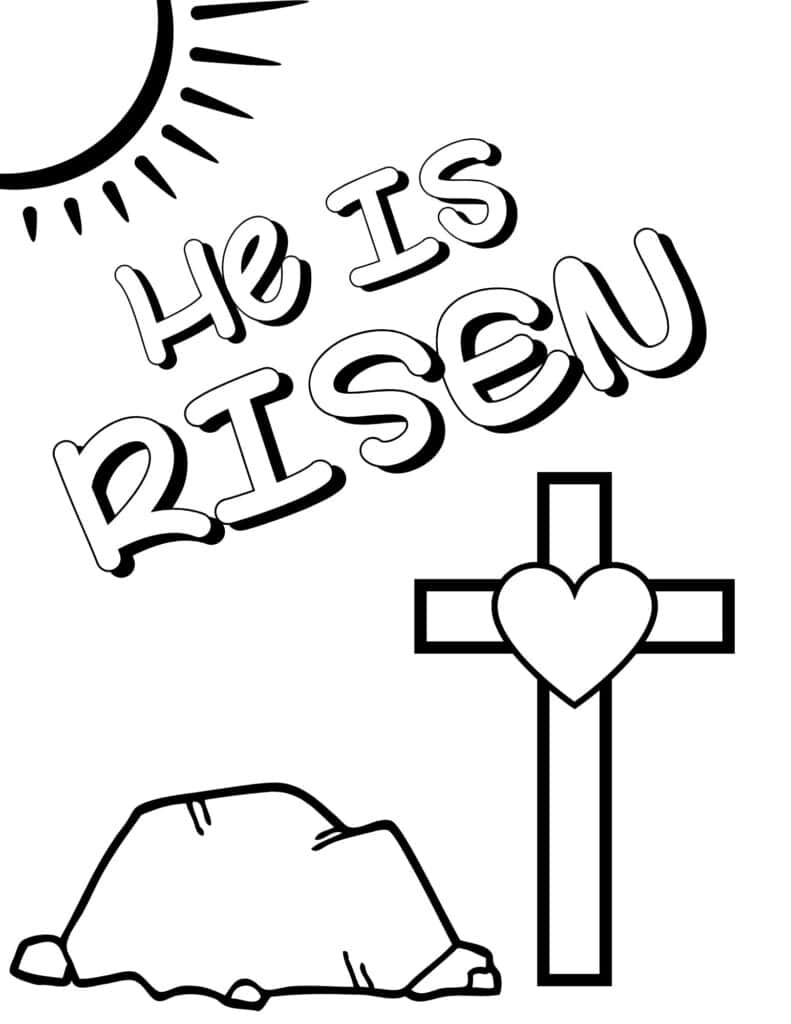 You might also want to check out these Christian Valentines coloring pages.
So far, I've shared my collection of free printable Bible verse coloring pages. But there are so many other sites out there that have some you'll definitely want to check out!
Each of these sites offer a wonderful selection of free printable scripture coloring pages in both pdf and jpg format.
Make Your Own Bible Verse Coloring Pages
If you want to really have some fun and create your own Bible verse coloring pages (for you or your kids), you can watch this tutorial to see just how easy it is!
Now, you can meditate on your favorite scripture with your favorite coloring elements!
There you have it! I hope you found at least a few of these free printable Bible verse coloring pages to meditate on. And please don't just keep these all to yourself!
And if you want to save printer ink, why not just buy a Scripture coloring book? Here are a few of my favorites to check out:
I pray you enjoy this collection of Bible verse coloring pages and that found favorite verse of Scripture on them. Feel free to share these with friends and family or use them in your Christian school or children's ministry.
All of these can be downloaded and share as many times as you want. Use them to supplement your regular Bible study time or color them during your quiet times.