Every holiday provides an abundance of opportunities to teach kids about Jesus – and Halloween is no different!
Christian Halloween crafts are a super fun way for children to take part in the holiday festivities but from a Christian perspective.
This post may contain affiliate links, please see our full disclosure for more information.
Christian Halloween Crafts
There are so many different types of Halloween crafts that kids can do that don't involve ghosts and monsters and are perfect for Sunday school or for families that simply don't "celebrate" this holiday.
Some of these Halloween crafts are simple – involving pumpkins and candy corn. These Christian Halloween craft ideas encourage children to learn more about Jesus and how much He loves them!
One of my absolute favorite Christian Halloween crafts (actually it is more of a printable game) – is this fun and festive Halloween Bible Bingo!
Christian Halloween Crafts – Pumpkins
The most obvious choice for a Christian Halloween craft is one that relates to or uses pumpkins! Pumpkins can be used in so many different ways – both for harvest season and for teaching kids about Jesus!
Here are just a few pumpkin-themed Christian Halloween crafts you'll definitely want to try with your kids or with your Sunday school group!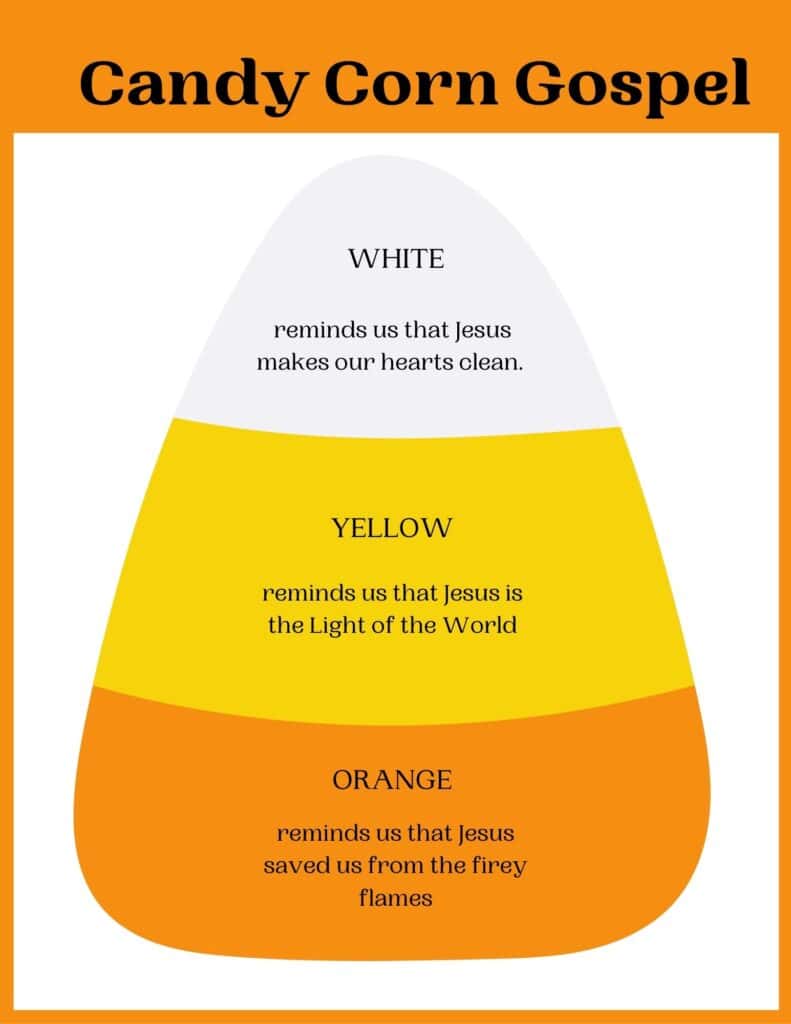 Christian Halloween Crafts – Candy Corn
Another fun type of Christian Halloween craft involves the use of the ever-popular candy corn! This sugary treat can be used to help teach kids about the trinity of the Father, Son, and Holy Spirit.
Halloween is one of my favorite (non-Christian) holidays because it provides such a huge opportunity to get out and interact with your community. It also provides a wonderful opportunity to share the Gospel with so many children because they literally are coming to your doorstep!
I hope you are able to use these Christian Halloween craft ideas to encourage your kids to learn more about Jesus!
Be sure to also check out Christian Halloween Coloring Pages!