Healing Psalms scriptures are powerful because they provide comfort and reassurance when we need healing from physical, mental, or spiritual pain.
The Psalms are a collection of prayers, praises, and thanksgiving to God, as well as expressions of sorrow, lament, and despair.
They can be a source of strength and hope, and they can help us to remember that God is with us even in the darkest of moments.
They also provide us with an opportunity to express our deepest thoughts and feelings to God. Through these scriptures, we can receive healing and peace from God, as He listens to us and ministers to our hearts.
This post may contain affiliate links, please see our full disclosure for more information.
Healing Psalms Scriptures
Many people often turn to the healing scriptures in the Psalms when they are sick or need healing from pain.
Healing Psalm scriptures can be used in many ways to bring peace and comfort to those who are struggling with physical, mental, or spiritual pain.
One way is to read the scriptures out loud and meditate on the words, listening for what the Lord is speaking to you. Another way is to write out the psalm and journal your thoughts and feelings in response to it.
You can also write out your prayers in the psalm's words, asking God to bring healing to your mind, body, and spirit.
Finally, you can use the psalms as a source of strength and encouragement, reminding yourself of God's promises of healing and comfort.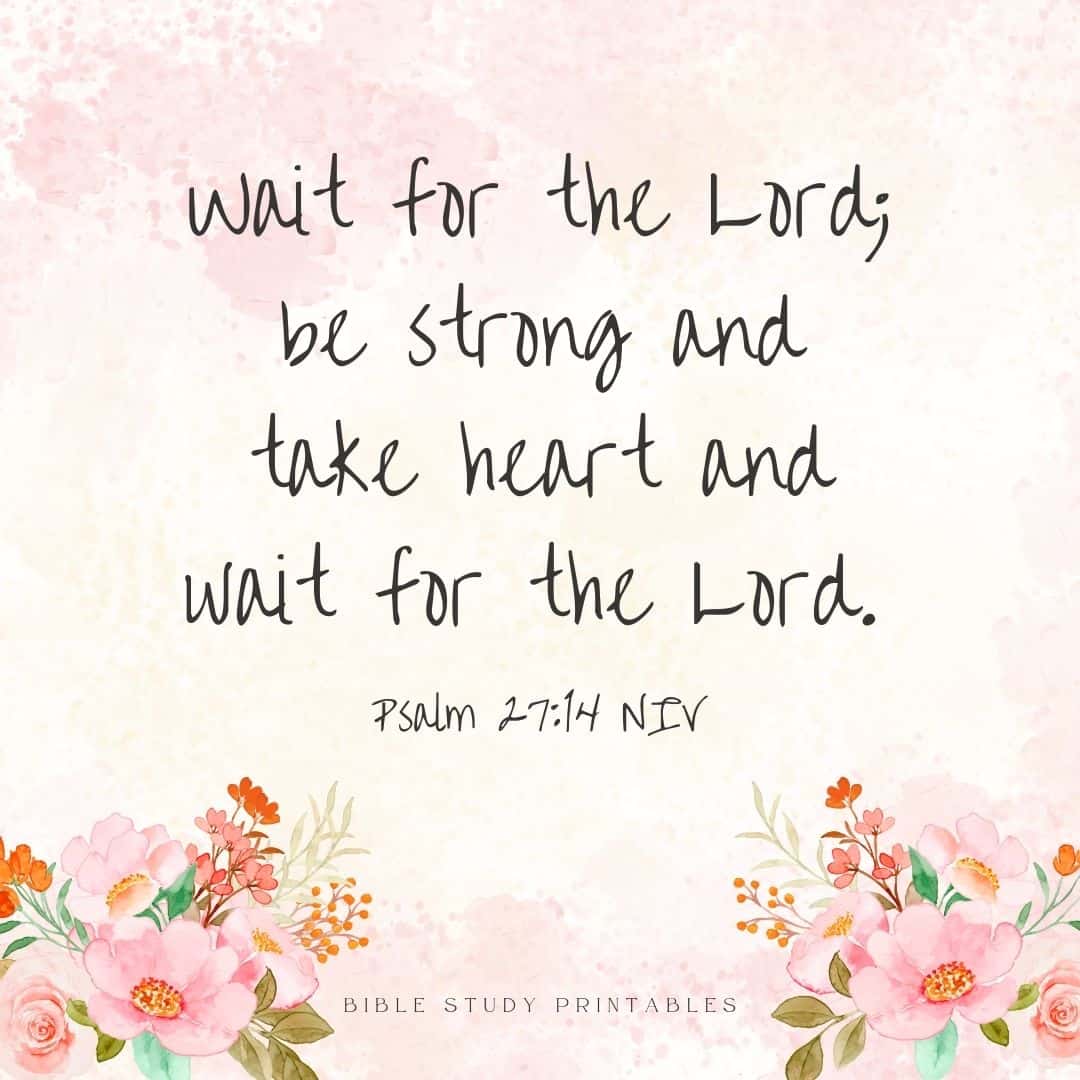 1. Psalm 27:14
Wait for the Lord; be strong and take heart and wait for the Lord. Psalm 27:14 NIV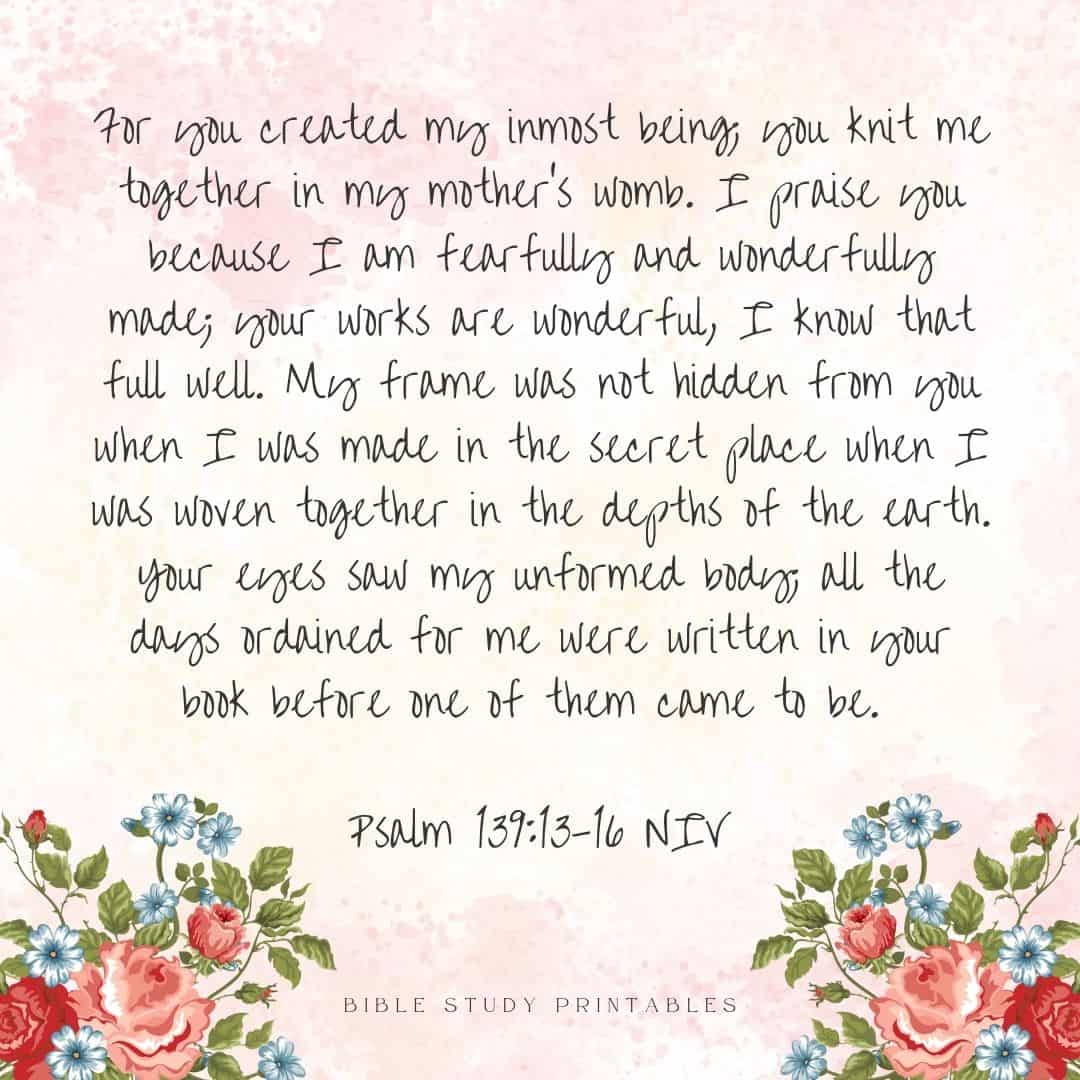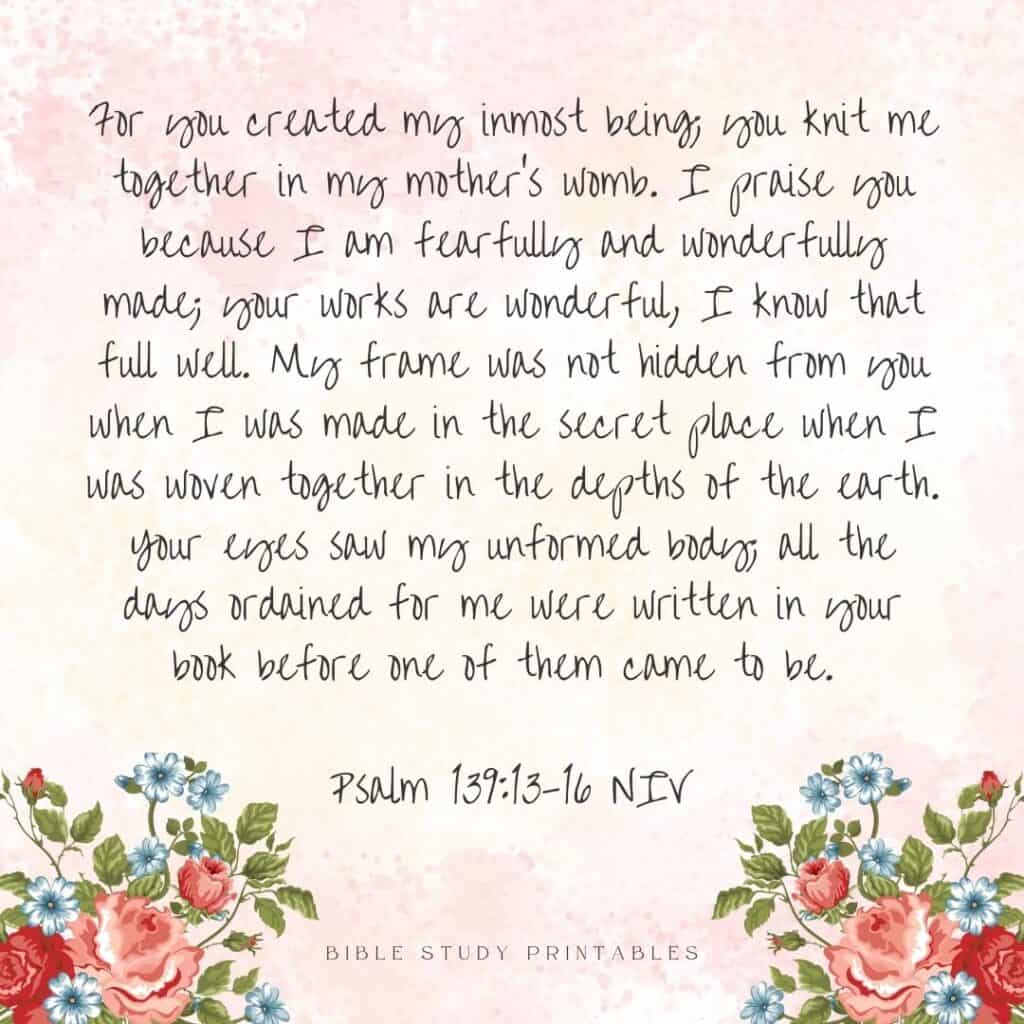 2. Psalm 139:13-16
For you created my inmost being; you knit me together in my mother's womb. I praise you because I am fearfully and wonderfully made; your works are wonderful, I know that full well. My frame was not hidden from you when I was made in the secret place when I was woven together in the depths of the earth. Your eyes saw my unformed body; all the days ordained for me were written in your book before one of them came to be. Psalm 139:13-16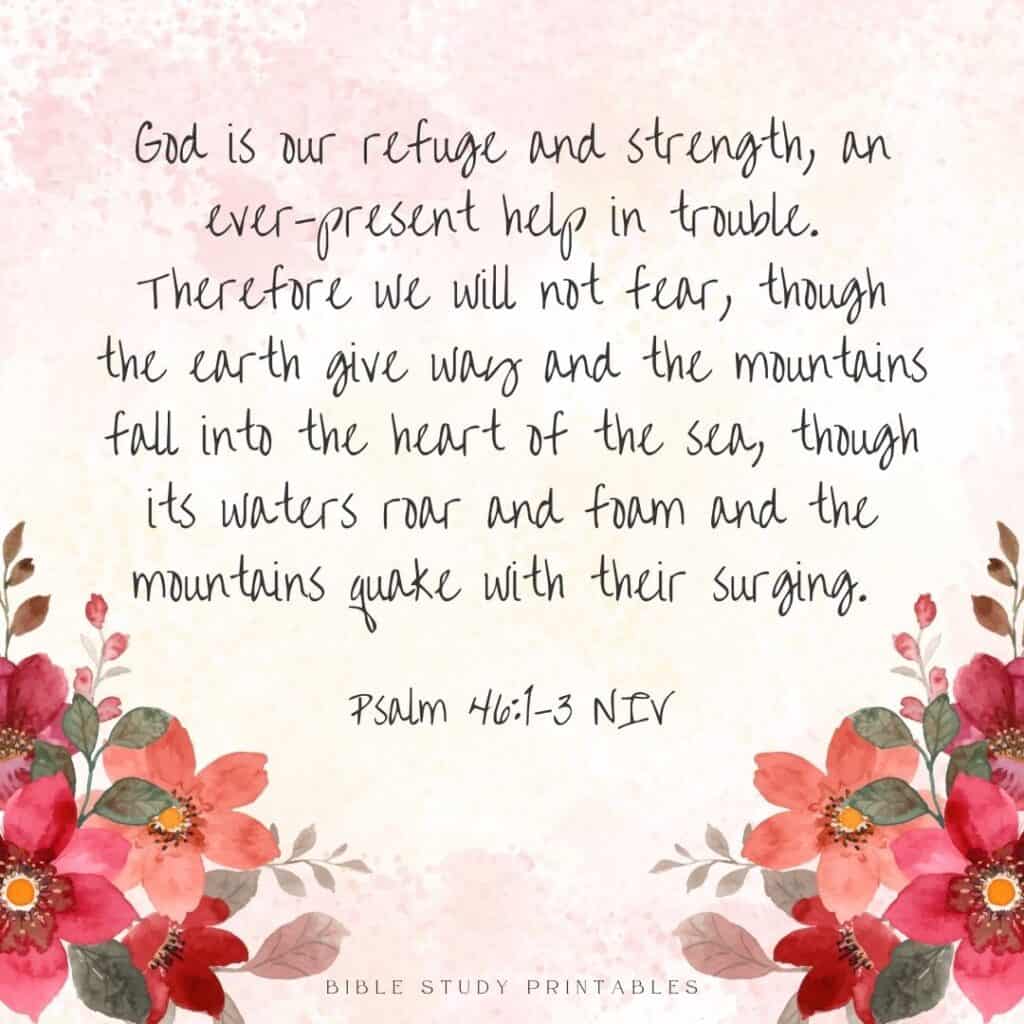 Psalm 46:1-3
God is our refuge and strength, an ever-present help in trouble. Therefore we will not fear, though the earth give way and the mountains fall into the heart of the sea, though its waters roar and foam and the mountains quake with their surging. Psalm 46:1-3
Psalm 143:8
Let the morning bring me word of your unfailing love, for I have put my trust in you. Show me the way I should go, for to you I entrust my life. Psalm 143:8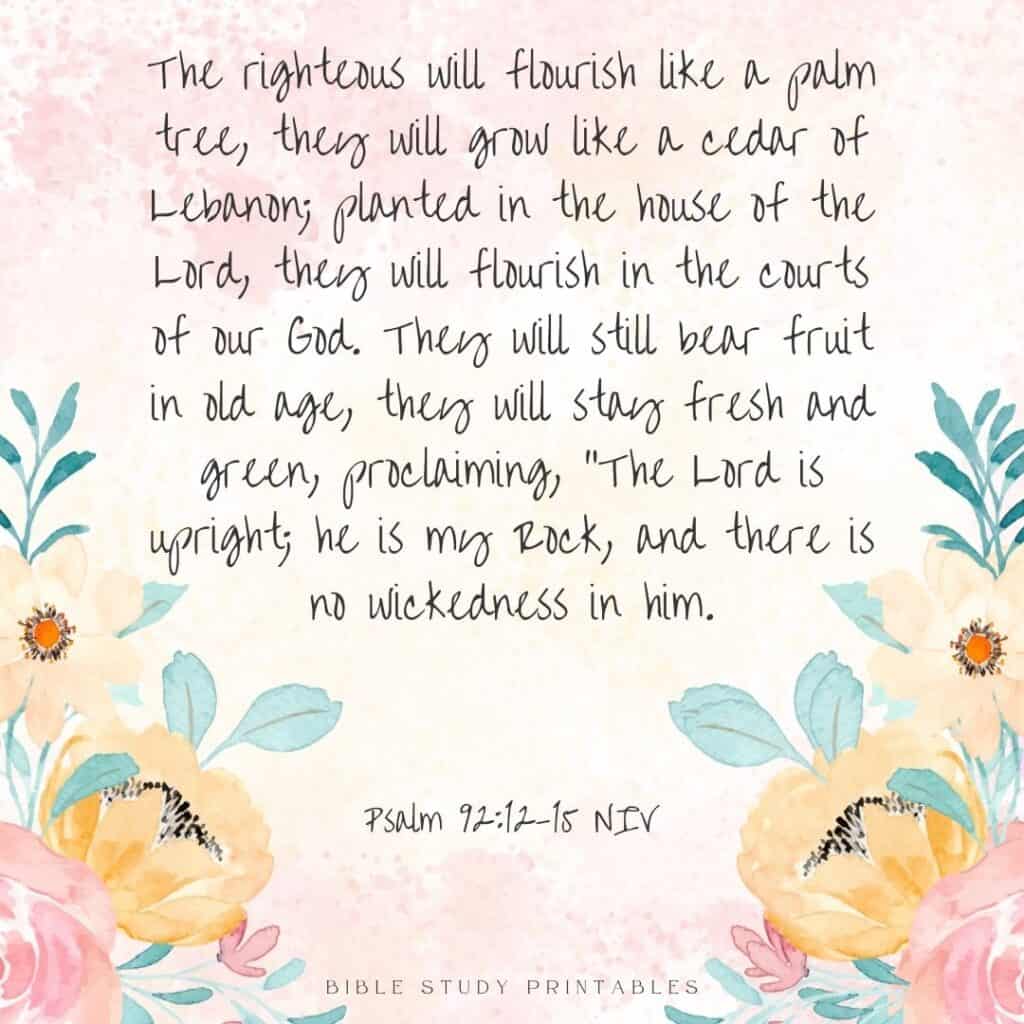 Psalm 92:12-15
The righteous will flourish like a palm tree, they will grow like a cedar of Lebanon; planted in the house of the Lord, they will flourish in the courts of our God. They will still bear fruit in old age, they will stay fresh and green, proclaiming, "The Lord is upright; he is my Rock, and there is no wickedness in him. Psalm 92:12-15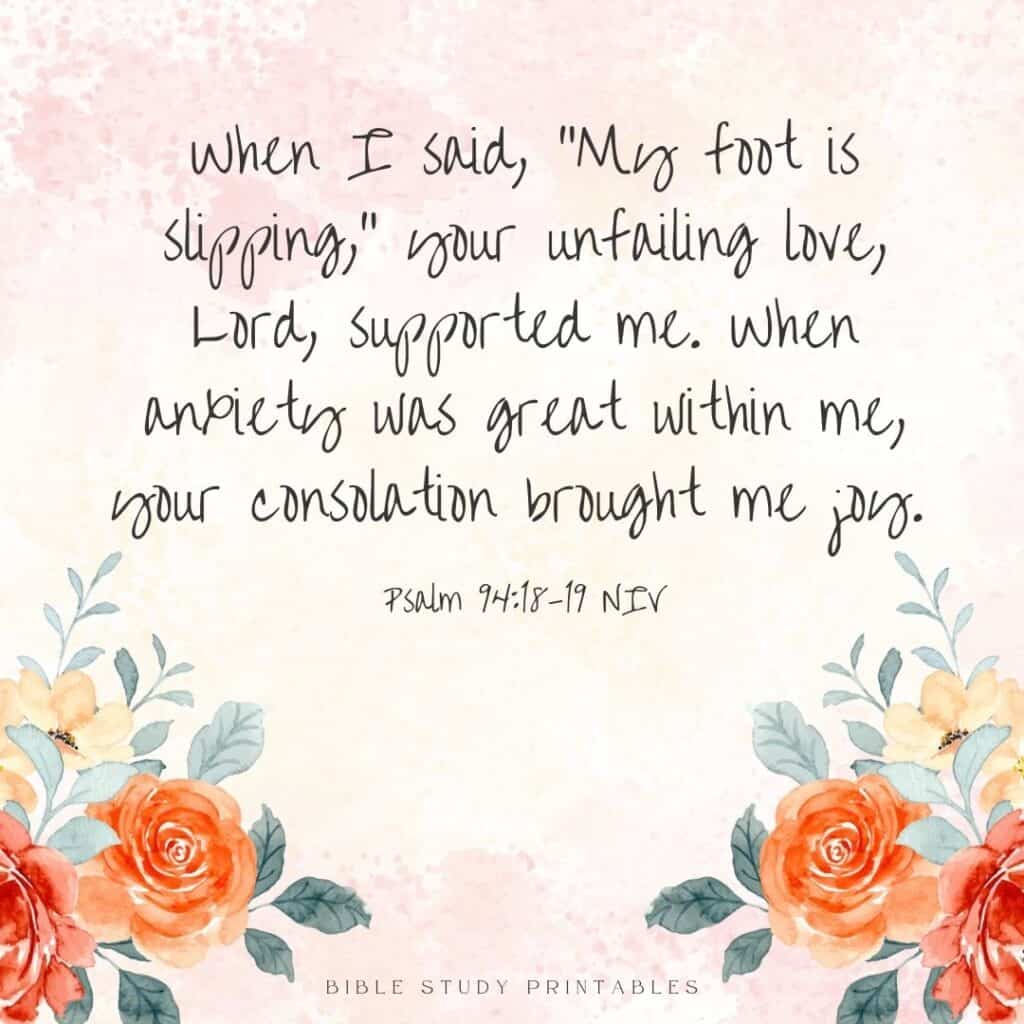 Psalm 94:18-19
When I said, "My foot is slipping," your unfailing love, Lord, supported me. When anxiety was great within me, your consolation brought me joy. Psalm 94:18-19
Psalm 34:17-18
The righteous cry out, and the Lord hears them; he delivers them from all their troubles. The Lord is close to the brokenhearted and saves those who are crushed in spirit. Psalm 34:17-18
Psalm 103:1-5
Praise the Lord, my soul; all my inmost being, praise his holy name. Praise the Lord, my soul, and forget not all his benefits—who forgives all your sins and heals all your diseases, who redeems your life from the pit and crowns you with love and compassion, who satisfies your desires with good things so that your youth is renewed like the eagles. Psalm 103:1-5
Psalm 86:11-12
Teach me your way, Lord, that I may rely on your faithfulness; give me an undivided heart, that I may fear your name. I will praise you, Lord my God, with all my heart; I will glorify your name forever. Psalm 86:11-12
Psalm 91:4
He will cover you with his feathers, and under his wings, you will find refuge; his faithfulness will be your shield and rampart. Psalm 91:4
Psalm 42:11
Why, my soul, are you downcast? Why so disturbed within me? Put your hope in God, for I will yet praise him, my Savior and my God. Psalm 42:11
Psalm 97:11-12
Light shines on the righteous and joy on the upright in heart. Rejoice in the Lord, you who are righteous, and praise his holy name. Psalm 97:11-12
Psalm 30:8-12
To you, Lord, I called; to the Lord I cried for mercy: "What is gained if I am silenced, if I go down to the pit? Will the dust praise you? Will it proclaim your faithfulness? Hear, Lord, and be merciful to me; Lord, be my help." You turned my wailing into dancing; you removed my sackcloth and clothed me with joy, that my heart may sing your praises and not be silent. Lord my God, I will praise you forever. Psalm 30:8-12
Psalm 61:1-4
Hear my cry, O God; listen to my prayer. From the ends of the earth I call to you, I call as my heart grows faint; lead me to the rock that is higher than I. For you have been my refuge, a strong tower against the foe. Psalm 61:1-4
Psalm 126:5-6
Those who sow with tears will reap with songs of joy. hose who go out weeping, carrying seed to sow, will return with songs of joy, carrying sheaves with them. Psalm 126:5-6
Psalm 3:3
But you, Lord, are a shield around me, my glory, the One who lifts my head high. Psalm 3:3
Psalm 102:25-27
In the beginning, you laid the foundations of the earth, and the heavens are the work of your hands. They will perish, but you remain; they will all wear out like a garment. Like clothing, you will change them and they will be discarded. But you remain the same, and your years will never end. Psalm 102:25-27
Psalm 18:28-29
You, Lord, keep my lamp burning; my God turns my darkness into light. With your help I can advance against a troop; with my God I can scale a wall. Psalm 18:28-29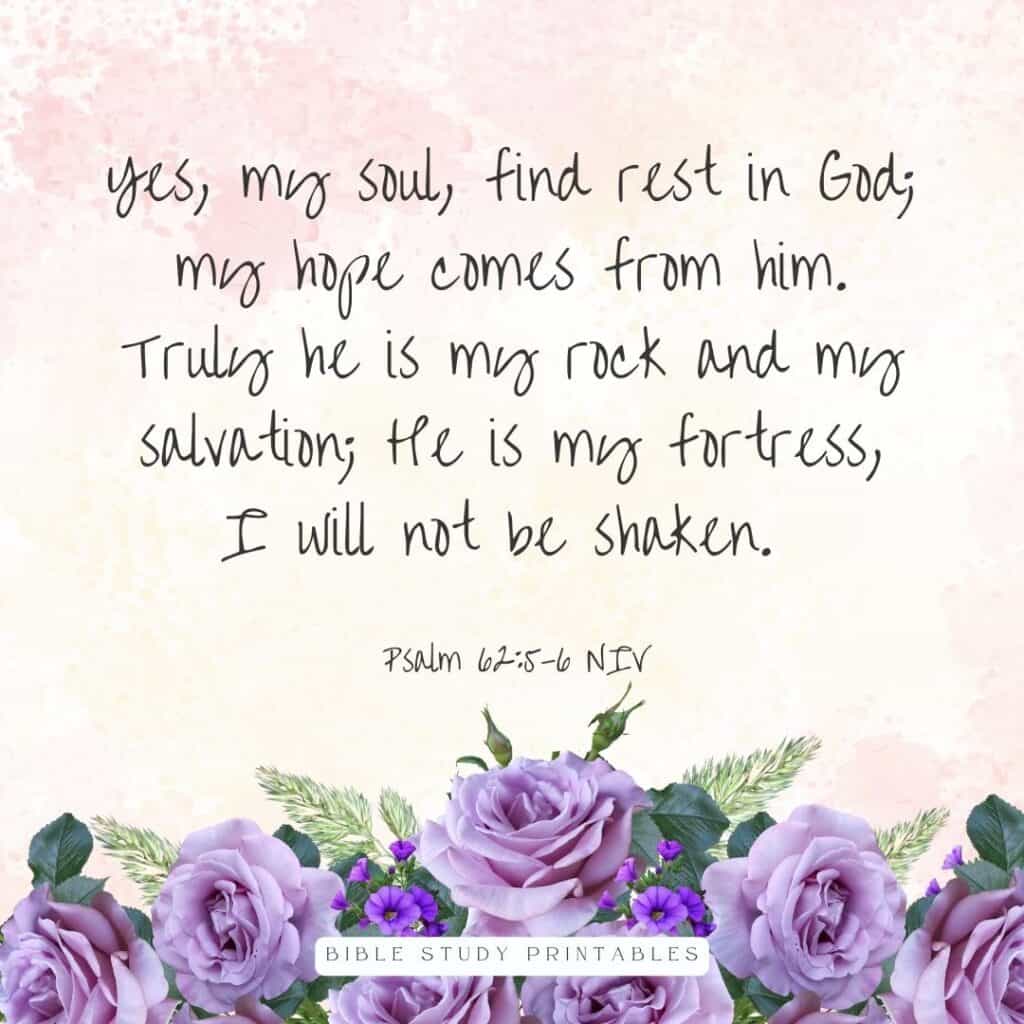 Psalm 62:5-6
Yes, my soul, find rest in God; my hope comes from him. Truly he is my rock and my salvation; He is my fortress, I will not be shaken. Psalm 62:5-6
Psalm 119:105
Your word is a lamp for my feet, a light on my path. Psalm 119:105
Psalm 18:2
The Lord is my rock, my fortress and my deliverer; my God is my rock, in whom I take refuge, my shield and the horn of my salvation, my stronghold. Psalm 18:2
Psalm healing scriptures are so powerful because they are filled with God's promises of hope and healing. They remind us that no matter how difficult our circumstances may be, God is always with us and He will help us through.
The Psalms are full of powerful words that bring comfort, peace, and strength in difficult times. The words of the Psalms remind us that God is our source of help and He will never leave us or forsake us. They also remind us that God is always with us in our suffering and He is there to help us heal.
Be sure to download this free healing Psalms scriptures printable (pictured above) and also share any of the healing Psalm scripture graphics from this page. You can find all of them here.
Be sure to download our other free printable scripture cards to keep God's Word handy at all times!