Are you ready to start spending more meaningful time with God each day but not exactly sure how to get started? Prayer prompts can be a great way to kick off your prayer time.
They can also be used in prayer journaling as a way of reflecting on prayers that you have already prayed. Many prayer journals include prayer prompts to help people get started with prayer. Either way, prayer prompts are a helpful tool for both the person praying and the one listening!
This post may contain affiliate links, please see our full disclosure for more information.
What Are Prayer Prompts
Do you ever just struggle with what to write in your prayer journal each day? You know you've prayed over all the people in your life but really want to become a prayer warrior and start praying for things beyond your own circle?
Or, does your prayer life seem to be a bit like groundhog day? Sometimes, I feel like I'm just praying about the same things every day. But I know I'm missing some important things/people to pray over.
Prayer prompts are just that – prompts for specific people or things to pray over during your daily prayer time and/or to write about in your prayer journal. They take the guesswork out of who and what to pray about each day.
Prayer Prompts for Prayer Time
There are so many things to pray about and pray over! A good prayer warrior wants to include everyone and everything in their prayers throughout the year.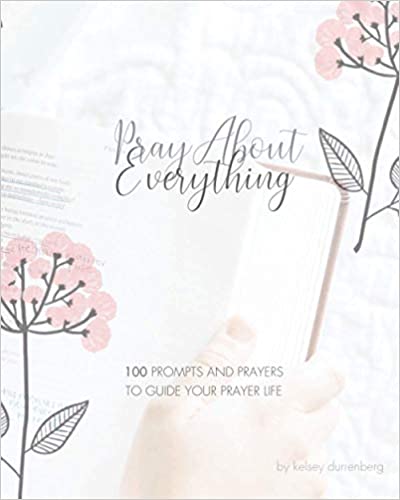 ---
Below, you will find a variety of prayer journal prompts to get you started with your prayer time each day.
Prayer Journal Prompts
If you use a prayer journal, it can be really hard to always come up with new ideas to pray over each and every day. Fortunately, you can find a variety of prayer journal prompts to get you through the entire year!
Morning Prayer Prompts
Spending time in prayer with God each morning is so important to set your day off on the right path! But what should I pray about in the mornings?
A Virtuous Woman has a free printable 30 Morning Prayer Prompts that are perfect for starting the day!
Prayer Prompts for Youth
How kids pray is different from how we, as adults, talk to God. You can help you child me more intentional and focused during their own prayer time with these simple prayer prompts for kids.
One Word Prayer Prompts
Guideposts has a really great list of one-word prayer prompts to help you focus your prayer time.
Prayer Prompts for Church
It is no secret that the church faces constant spiritual attacks daily. But when a church has a congregation that prays for it, those attacks don't seem so strong. Here are some powerful ways to pray for your church.
Family Prayer Prompts
Prayer is more than just talking to God. It's a way of strengthening your relationship with Him by sharing what you are going through and how He can help you get through it, too. If prayer time seems like an empty moment where there isn't much to say or share, try using one of these prompts that have been developed specifically for the purpose at hand – finding things to talk about during prayer time.
Hopefully, you have found this list helpful and you have enough prayer prompts to get you through the entire year! Prayer prompts can be a helpful tool for people who are looking to start or improve their prayer life. They might not know what to say, but these prompts can help them find something new and interesting to discuss with God in prayer time. Try some of the ideas we've listed today and see how they work for you!
Be sure to also check out Monthly Prayer Calendars as an additional resource for becoming a powerful prayer warrior.
You might also enjoy these Christian journaling prompts for additional writing in your prayer journal!