Are you looking for some fun and festive Christian Valentine coloring pages to help you meditate on God's Word and what love really means?
While Valentine's Day is not a Christian holiday, it is a holiday that celebrates love. And we know that God is all about love!
This post may contain affiliate links, please see our full disclosure for more information.
Christian Valentine Coloring Pages
These Christian Valentine coloring pages make the perfect addition to your Bible study time this month.
Why? Because God is all things love and that is what Valentine's Day celebrates! So, why not focus on the person who literally created the reason for this holiday?
You can use them to supplement your regular Bible study lessons, share them with your Bible study group members, give as gifts (with candy, of course), or just use them for an "anytime" time filler!
Some of these have cute Christian Valentine messages. Others have some of the most popular verses of Scripture about God's love.
Christian Valentine Coloring Pages for Kids
What better way to help your kids stay focused on God on this secular holiday than to use verses of Scripture and cute messages that have scriptural references!
These Christian Valentine coloring pages can be used at home or in groups. You can also give them in Valentine's goodie bags to classmates and friends!
It is so important to keep God front and center during the different holidays throughout the year. Your kids will absolutely love and enjoy coloring these fun and festive coloring pages on Valentine's Day!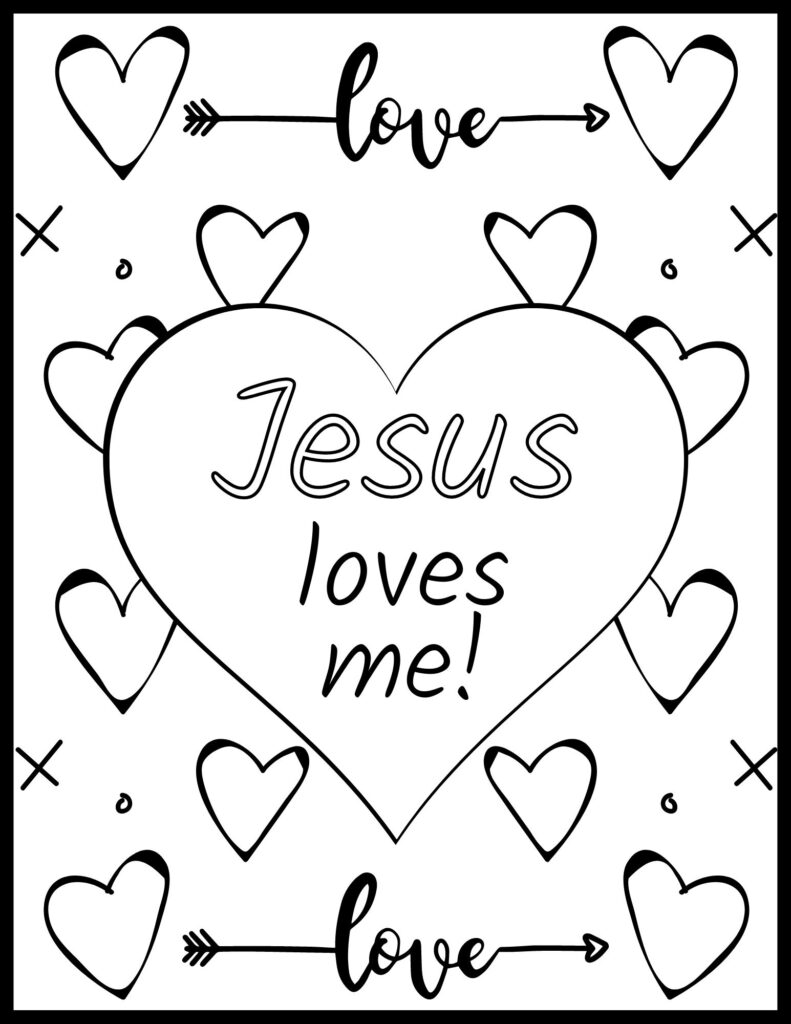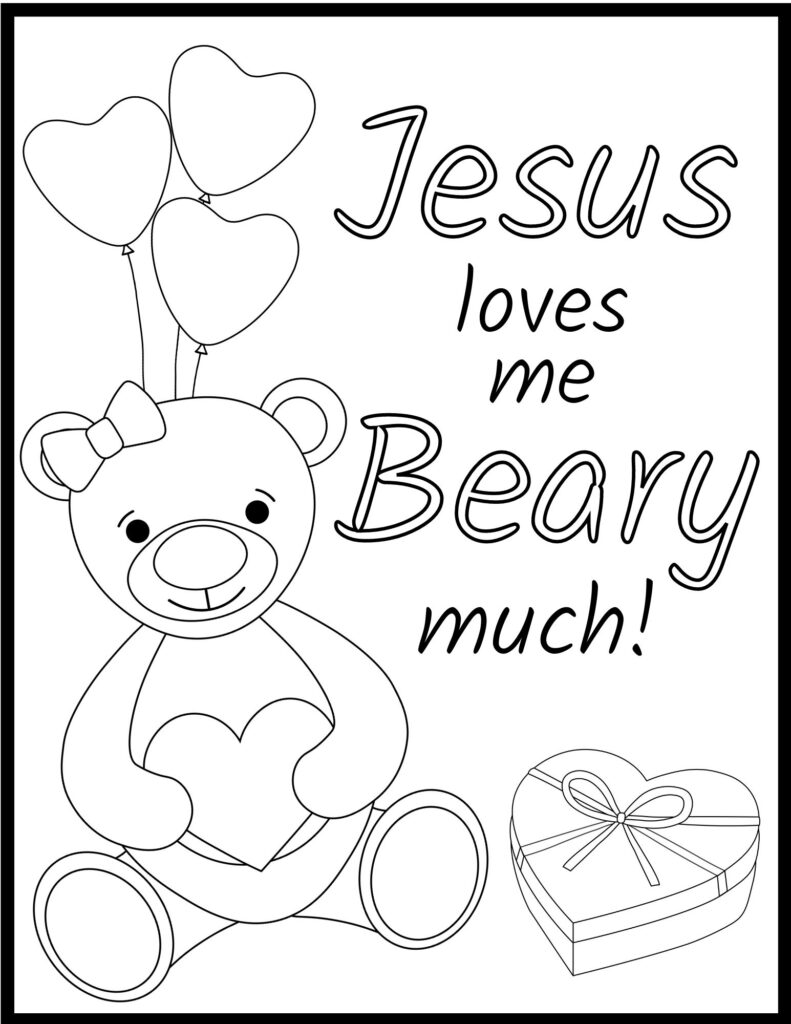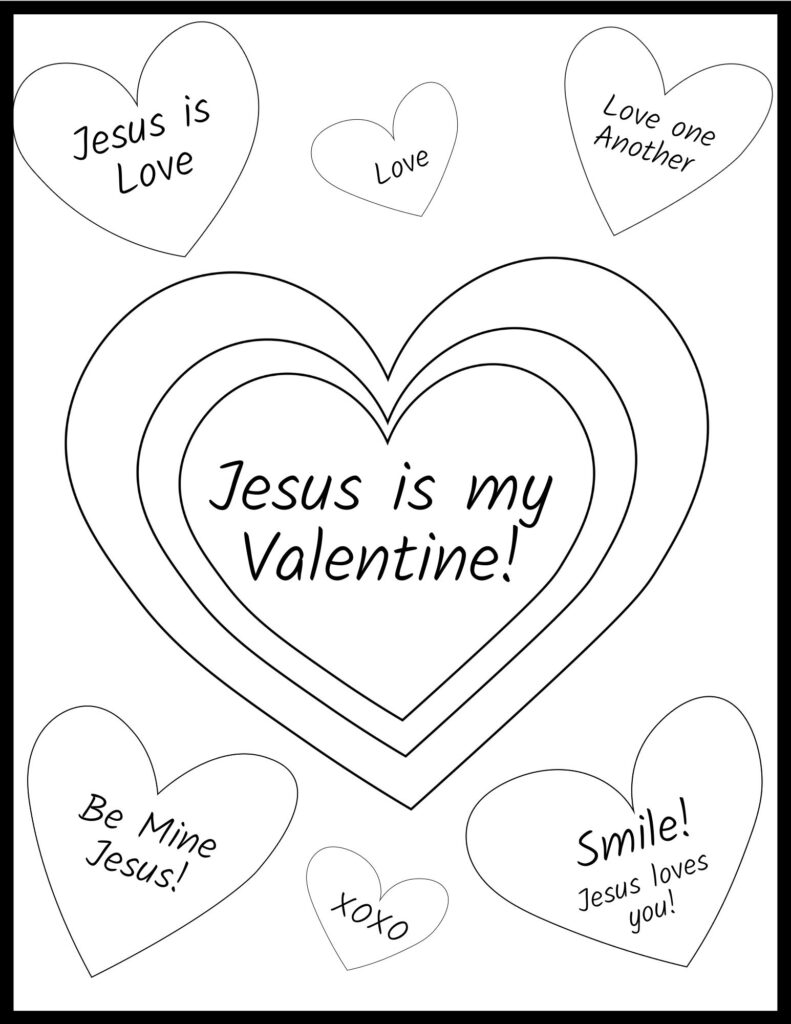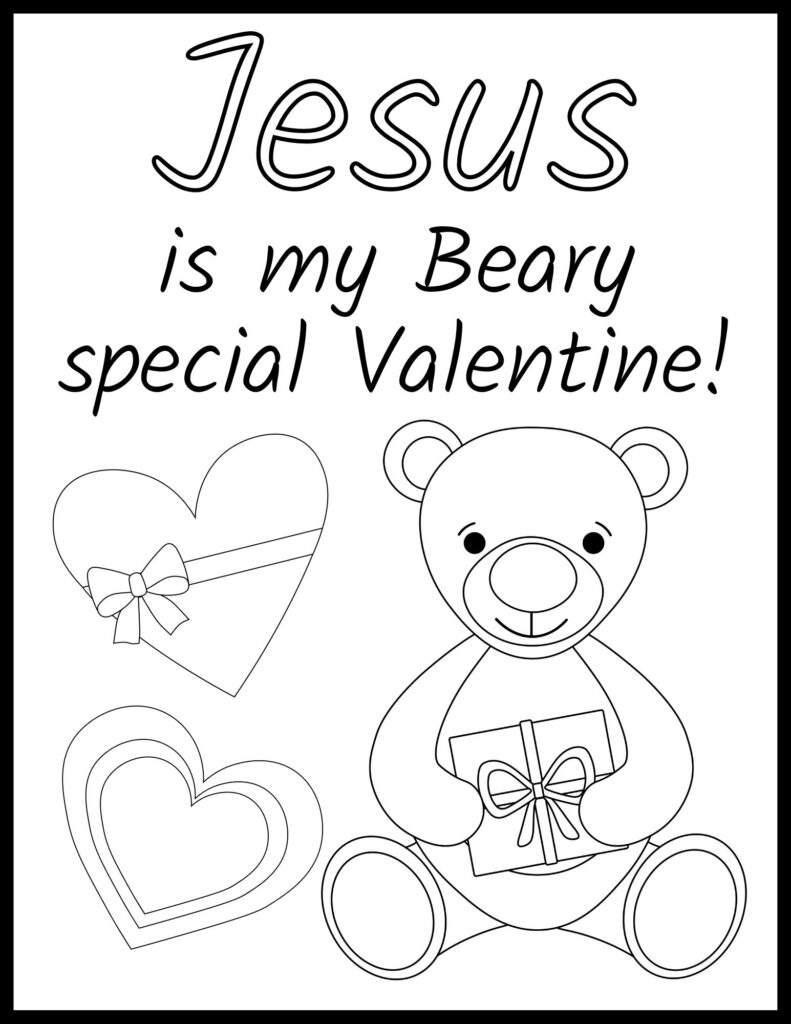 Valentine's Day brings so many different kinds of activities to help you celebrate your love for another person. Instead of just making it about love (in general), it is important to make the focus on God because He is love!
These Christian Valentine coloring pages celebrate God's love for us and helps us to understand just how important it is that we embrace and love others.
I hope you enjoy and have a Happy Valentine's Day!
Be sure to check out more of our faith-inspired coloring pages: