Are you looking for a fun and educational activity for your children? Look no further!
We have compiled a collection of free Days of Creation coloring pages that will engage your child's creativity and teach them about the biblical story of creation. 
These coloring pages are a great way to introduce your kids to the wonders of God's creation.
The days of creation is foundational to understanding theology and the Christian faith.
This is not something you will want to neglect in teaching your children! Besides it's also a very fun story to teach! 
Let's dive in and discover the beauty of the Days of Creation through coloring!
This post may contain affiliate links, please see our full disclosure for more information.
Days of Creation Coloring Pages
The Days of Creation are a foundational story from the Book of Genesis in the Bible. This story describes how God created the world in six days and rested on the seventh.
Each day, God brought something new into existence, from light and darkness to the dry land and sea, plants and animals, and finally, humans.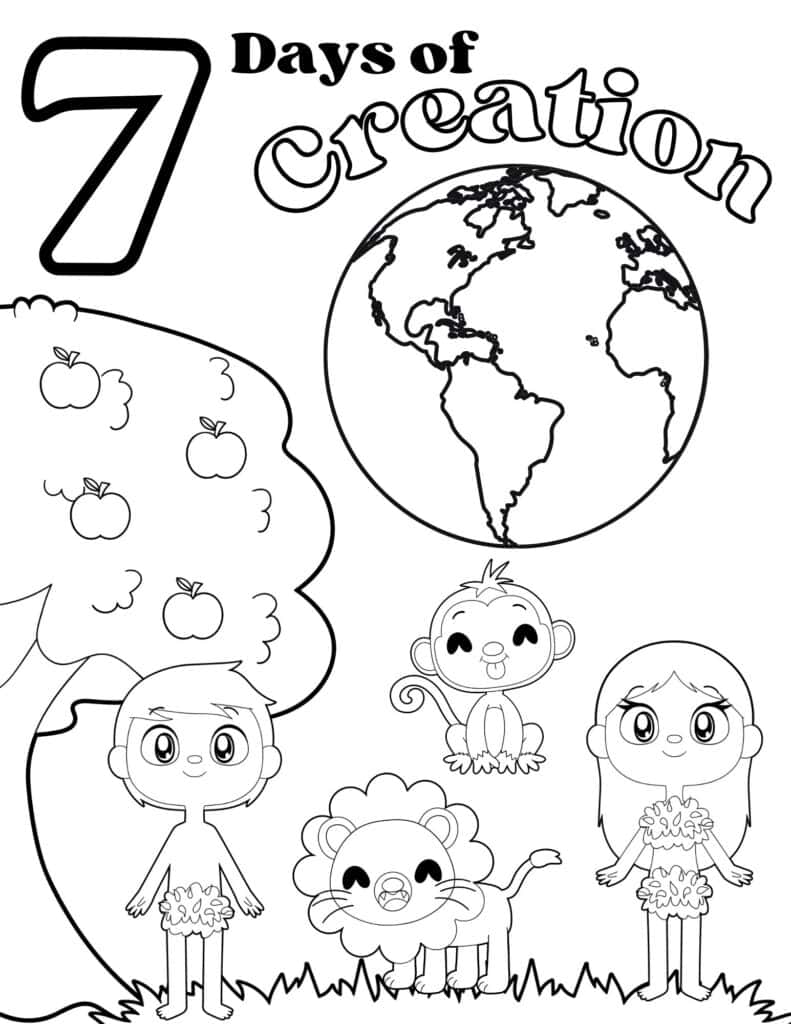 Here is the exact list of the days of creation days from Genesis 1.
Day 1 – The light was created.
Day 2 – The sky and sea was created.
Day 3 – The dry land, plants, and trees were created.
Day 4 – The sun, moon, and stars were created.
Day 5 – The creatures in the sea and the creatures that would fly were created.
Day 6 – Animals and man and woman were created.
Day 7 – Rest day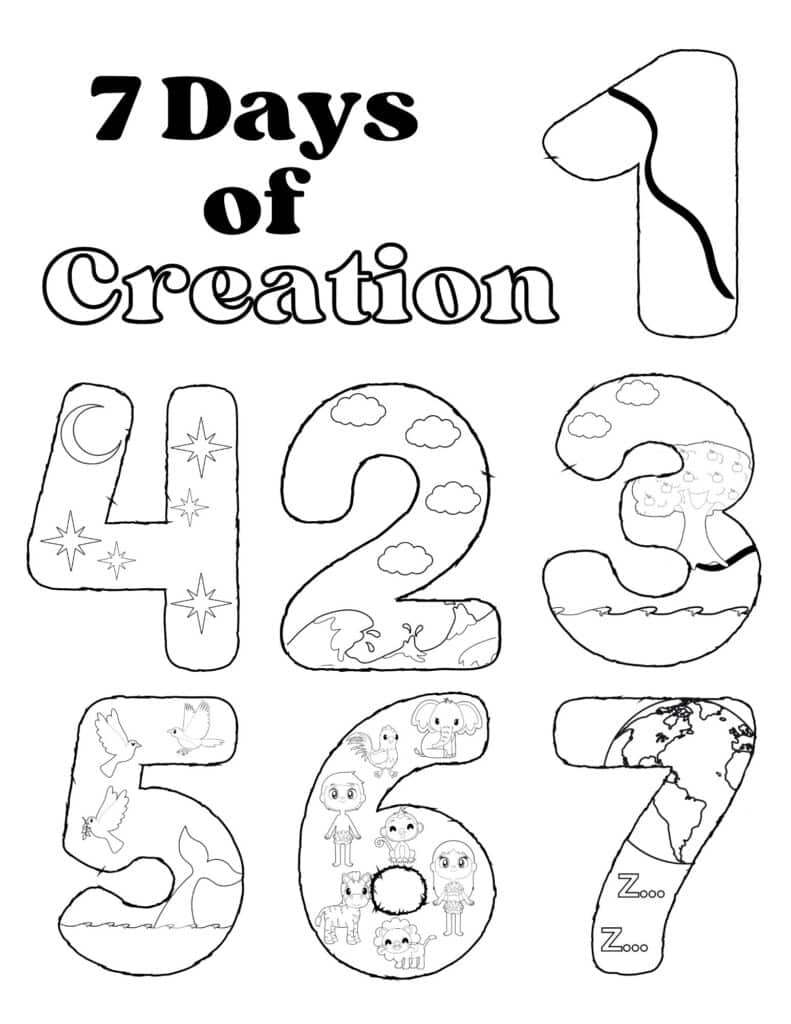 We have made these free Days of Creation coloring pages to bring this incredible story to life for Children of all ages!
Whether you're looking for a coloring sheet to compliment a Sunday School lesson or just want to engage your child's creativity, these individual sheets are an excellent resource.
Or maybe you are a homeschooler that is teaching the 7 Days of Creation to your little ones.
No matter what your circumstances, these coloring sheets will be great for your lesson! 
Here are some additional Days of Creation coloring pages that you might find helpful:
Days of Creation: Day 1
Days of Creation: Day 2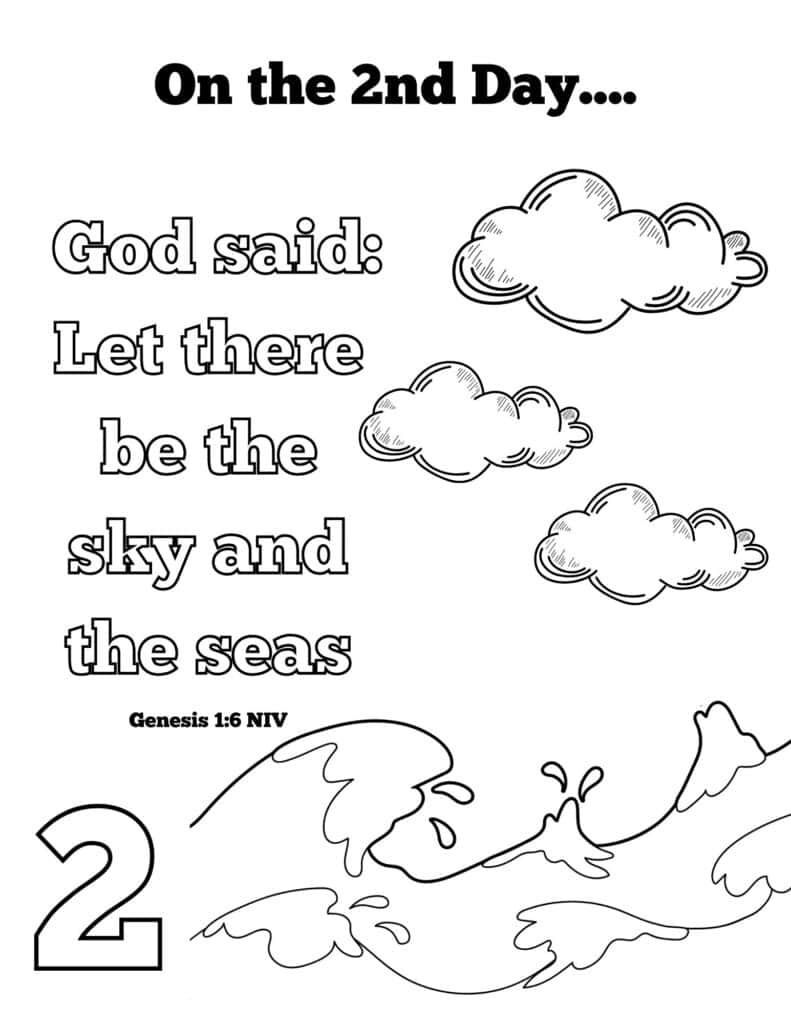 Days of Creation: Day 3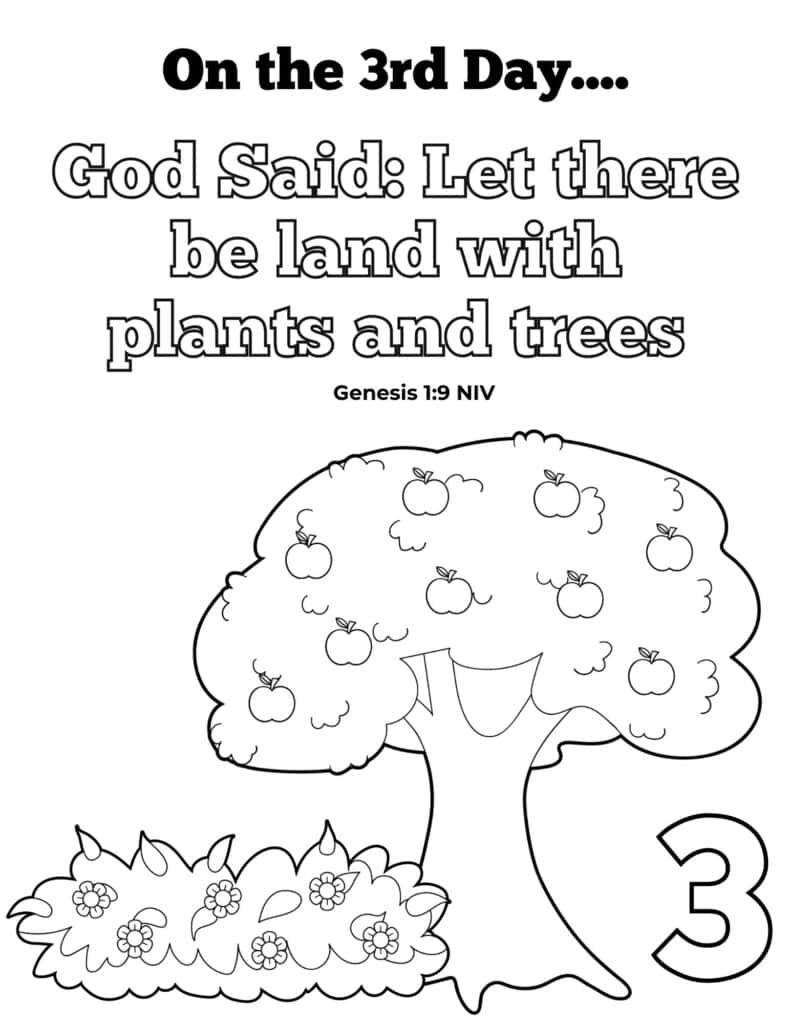 Days of Creation: Day 4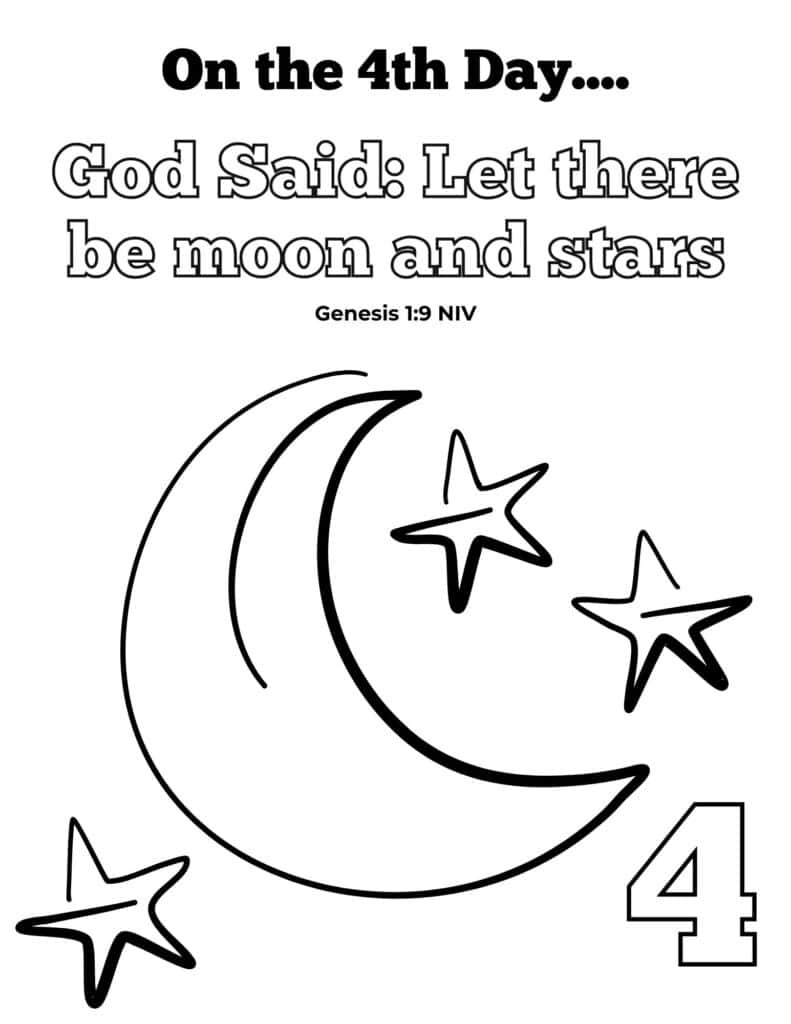 Days of Creation: Day 5
Days of Creation: Day 6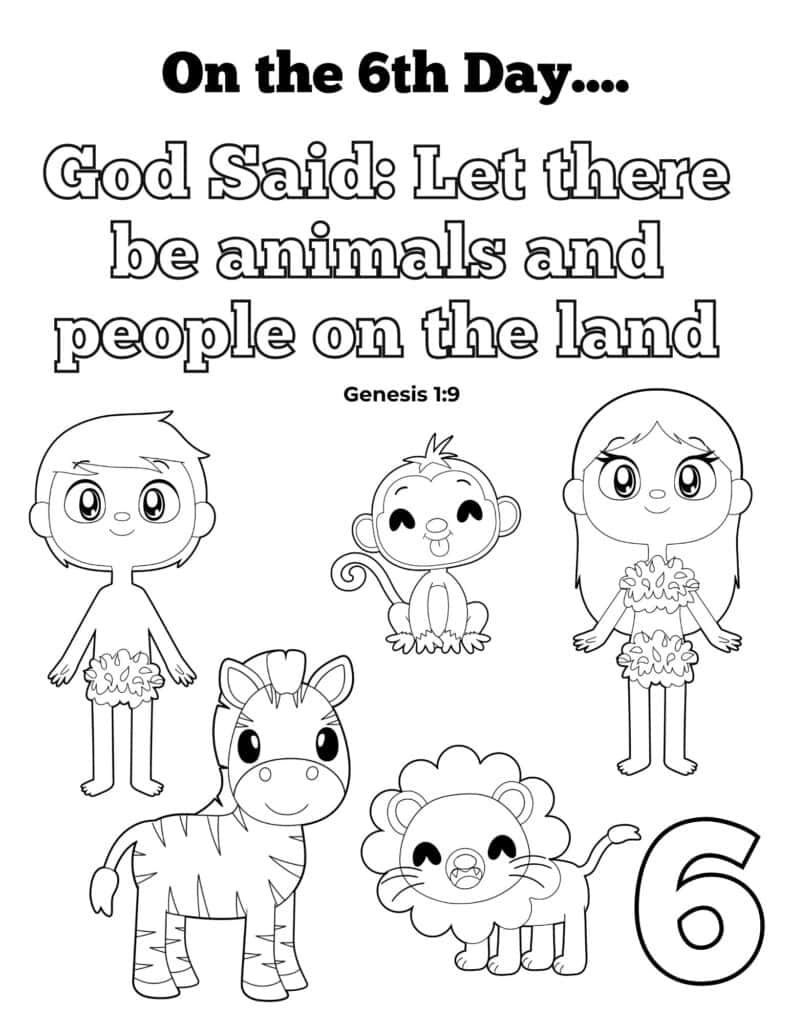 Days of Creation: Day 7
When coloring pages are based on biblical stories like the Days of Creation, it provides an opportunity for children to connect with their faith and learn about important biblical concepts. 
Coloring can be a wonderful addition to Bible crafts, Sunday School lessons, or simply as a fun activity to keep children engaged and entertained while also teaching them about the beginning of God's creation.
Let your child's imagination soar as they color the dry land, animals, and plants from the Creation story with our free coloring pages.
Older kids and younger children alike will enjoy these more detailed coloring sheets! 
Here are some ideas to make coloring a fun and educational experience.
These tips can be used for all Bible crafts, not just this one!
They are fun activities that entire classrooms or families can enjoy together.
Encourage your child to narrate each creation day as they color the corresponding page. This is great for developing storytelling skills!
Create a mini art gallery by displaying their completed coloring pages on a wall or bulletin board.
Use the coloring pages as prompts for discussions about the importance of each element of creation.
Host a coloring contest or invite friends over for a coloring party to foster social interaction and collaboration.
These creative activities are and excellent resource and will not only enhance your child's learning experience but also make coloring even more enjoyable!
Grab these free coloring pages and explore the wonderful story of Genesis 1 and 2! 
And be sure to check out our other Bible story printables for kids: