Are you looking for some creative ways to add a little fun to your normal Bible study routine? If so, then you should definitely try out some Bible word search puzzles!
Instead of just going about your Bible study in the same way each and every day, word search puzzles can add a bit of a challenge to make it more fun and engaging.
Bible word search games are perfect for adding a little extra fun into your Bible study time.
This post may contain affiliate links, please see our full disclosure for more information.
What is a Bible Word Search Puzzle
A Bible word search puzzle is just like a regular word search game, except all of the words you search for come from Bible passages. You find ones that are simple with just a handful of words, as well as harder ones with lots of words to find.
They can also be super easy (with about 15 shorter words) or harder (more words and/or longer words).
Either way, these puzzles are a super-fun way to spend more time meditating on God's Word!
Bible Word Search Puzzles
Who knew that studying the Bible could actually be fun? Bible word search puzzles can add a new layer of creativity in helping you learn and/or meditate on biblical concepts.
While solving word search puzzles, individuals repeatedly encounter specific verses or passages. This repetition aids in memorizing essential verses, making it easier to recall and apply them in daily life.
They are a great way to add a little fun and creativity to your regular Bible study routine.
You can find them is several different versions from apps to physical books to the ones you can just print at home.
Regardless of which style you choose, these puzzles are surely to challenge you!
Bible Word Search App
If you are more of tech person who enjoys playing games on your tablet or mobile device, then you'll definitely want to download a few Bible word search apps!
These usually offer an undending supply of new puzzles so you never run out of options to play each day.
Bible Word Search Books
If you want to save paper and have a lot of Bible word search options available whenever you have some downtime, you should definitely get a few really great Bible word search books to keep handy.
I love to keep one of these in my purse to have handy when I have medical appointments or other times when I have to sit and wait. What better way to pass the time!
Bible Word Search Puzzles for Adults
Looking for some free printable word search puzzles for adults? Here are just a few that I've created that you can print out at home and share with friends and family!
Use these during your regular Bible study routine or just keep them handy for other times when you want to relax on the couch but also want to stimulate your mind!
Women of the Bible Word Search
I love to study the different women and their stories in the Bible because women played a vital role all throughout biblical history.
Here is a really great Women of the Bible word search puzzle! This one includes 15 important women from the Bible.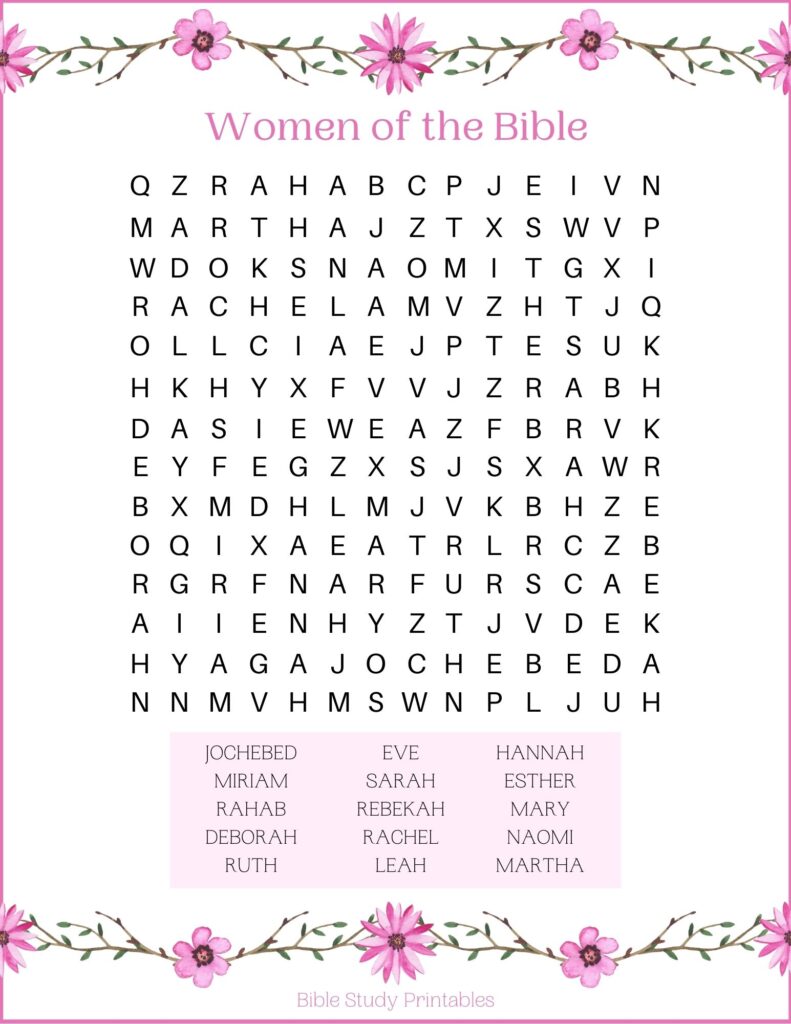 You might also want to pair it with these Women of the Bible study resources:
Books of the Bible Word Search
Have you memorized the names of all the books in the Bible? If not, here is a really great resource for doing that. But also, you can check out this Books of the Bible word search puzzle which includes puzzles for both the Old and New Testaments.
Names of God Bible Word Search
Maybe you are studying the Names of God? All throughout the Bible, we find many names for referring to Him. This word search focuses on 10 from the Old Testament. Download the printable Names of God Word Search Puzzle here.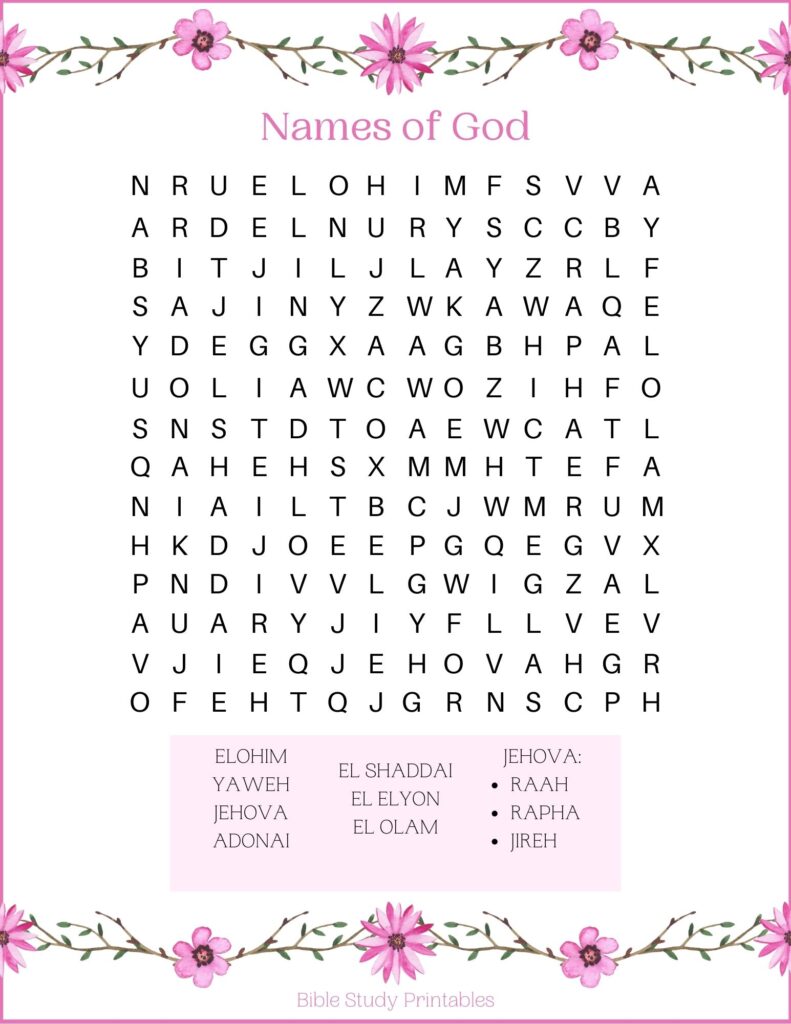 If you really want to dive deep into studying all of the names of God, I recommend checking out these additional study resources:
Bible Word Search Printables for Kids
Bible word searches aren't just for adults! Kids learn best through games and puzzles and the same holds for helping them learn (and enjoy) studying the Bible!
Here are some you might want to check out for your kids!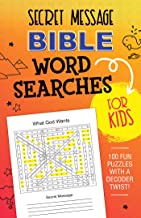 ---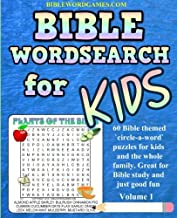 ---
Incorporating word search puzzles into your Bible study routine can be a transformative and rewarding practice.
These puzzles offer a dynamic and interactive way to engage with Scripture, sparking curiosity and encouraging a deeper exploration of God's Word.
As you search for hidden words and phrases, you not only reinforce your familiarity with essential verses but also gain a better understanding of their context and significance.
Word search puzzles stimulate both your visual and kinesthetic learning styles, making the study process more enjoyable and memorable.
By supplementing traditional study methods with these puzzles, you add a sense of excitement and discovery to your spiritual journey, leading to a stronger connection with the Scriptures and a more profound appreciation for their timeless wisdom.
Embrace the joy of word search puzzles as a valuable tool to enhance your Bible study routine and watch how they unlock new insights and revelations on your path to growing in faith and understanding God's message.
Why not try something a little different to add a fun activity like this into your bible study routine?
Bible word search puzzles can be a valuable and enjoyable addition to your toolbox for studying God's word, providing a unique and interactive way to engage with Scripture and deepen your understanding and connection to it.
Hopefully, you found at least of few of these to add to your own study resources.
Some additional ways to get creative with Bible study time include: